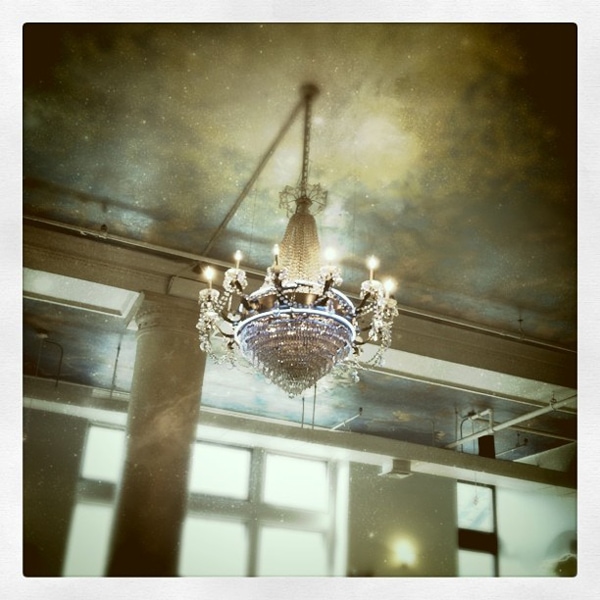 Lobby of the Angelika Film Center, prior to seeing Midnight in Paris (it was GREAT!)
I promise I have some more substantive posts coming up (like about haircuts and gardening and raindrops and other important stuff), but for now I want to share some of the snapshots I've been taking around New York City this past week. In addition to all of the things I wrote here about loving using Instagram on my iPhone, I've discovered something else that's kind of neat: I'm looking at my surroundings all the time. I know I've delved into this subject a bit in my previous "Let's Pretend We're Tourists" posts, but having lived in the lower Hudson Valley and New York City for my entire life, I sometimes think I don't really experience everything this area has to offer with as much appreciation and downright fervor that visitors do. It's so easy to walk 20 blocks in NYC without ever looking up—you get so focused on moving forward and blocking out everyone around you that you forget to be an observer.
I'm trying to be more of an observer.