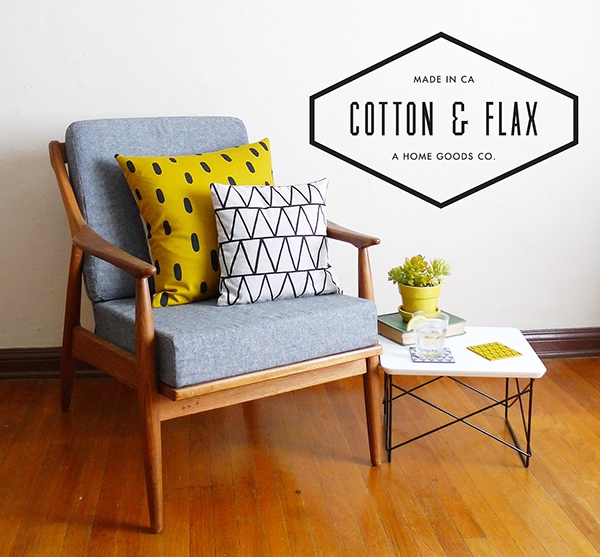 Thanks to a retweet from Kate, I just discovered the beautiful home goods store Cotton & Flax. Run out of Los Angeles by artist/textile designer Erin Dollar, Cotton & Flax has a product line that is pretty much demanding to climb into a box and fly across the country to my house. I just spent about half an hour clicking through the shop, and I think I may have marked every single item as a favorite.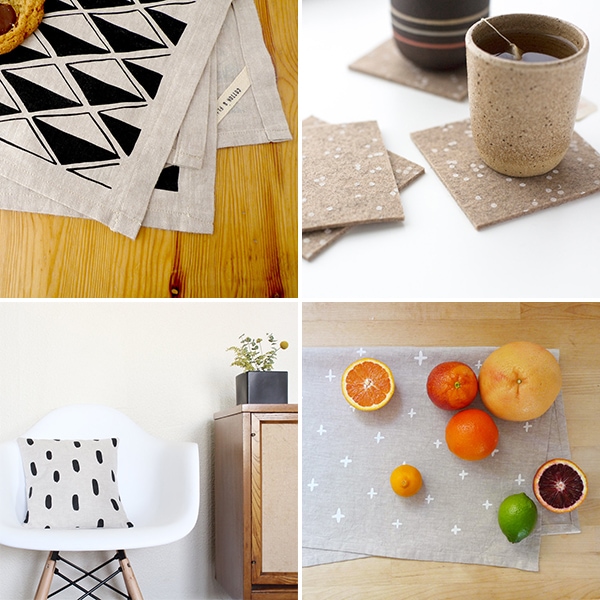 Clockwise from top left:
♡ Black Diamonds Tea Towel
♡ Confetti-Patterned Wool Felt Coasters
♡ White Plus Tea Towel
♡ Linen Brushstrokes Pillow
Erin also writes a Cotton & Flax blog, where she shares some of her own favorite handmade goods, as well as behind-the-scenes peeks at her studio. PLUS!! She also shares freebies for download, like these insanely cute patterned iPhone wallpapers. I don't know about you, but I like to try to match my phone to my tea towels.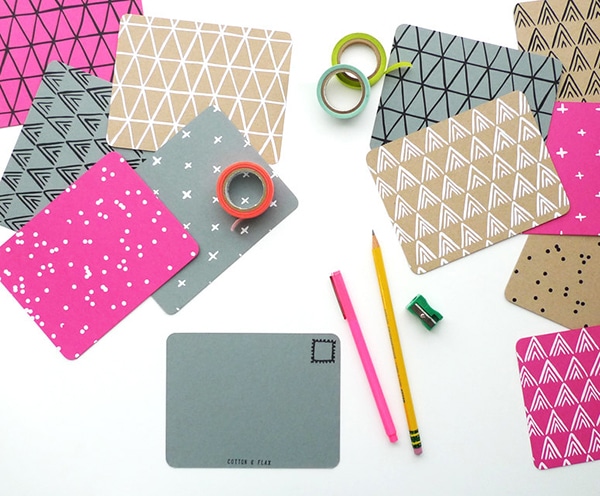 EEEEEE! Postcards!! I used to send postcards out all the time because they're so low-hassle: Cheap stamp, no envelope, small space = fast writing, not to mention the fact that anyone can and will read the back keeps me from saying anything too dumb. I don't know why I stopped, but I need to order a couple of packs — because who doesn't like to get a little real mail every now and then? Especially if it's neon pink.
All photos © Cotton & Flax