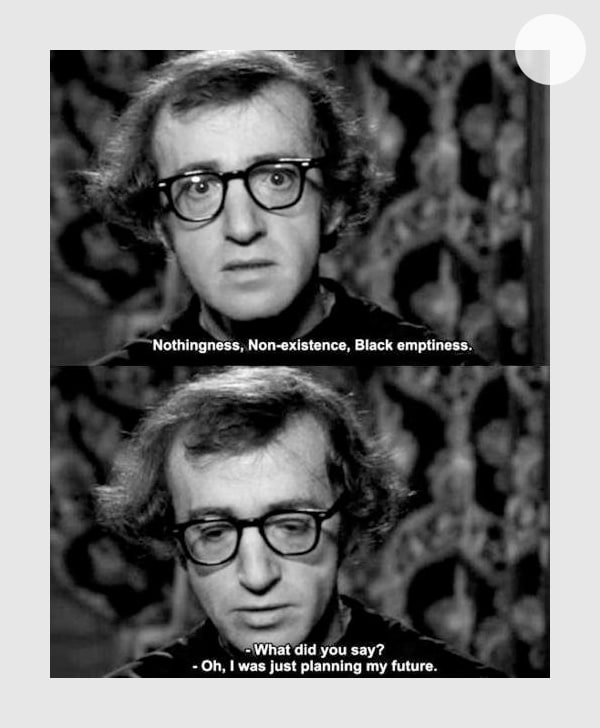 When I was getting this post draft together in WordPress and entering the keyword tags that go at the bottom, the word "goals" auto-completed as "goats." I almost didn't correct it, because frankly, this post might as well be about goats. I think about adorable, bleating farm animals far more often than I do my life ambitions, after all. Right now, though, I do have a goal: Write a post about why I'm not a goal-oriented person.
OK, that's not entirely true. I do have lots of bite-sized, short-term goals. Stuff like "take a shower" and "repair the porch roof." (I guess those are called to-do lists. I love to-do lists.) What I don't have — or have any desire to have — are the long-term vision-y kind of goals, like life lists and that kind of stuff. Honestly, my life list kind of looks like this:
1. See And Also The Trees live, but not if it requires traveling outside of NYC.
2. More Chihuahuas!
3. Conquer adult acne.
4. Don't go skydiving or engage in any other "thrill-seeking" activities.
5. Don't sleep outdoors.
6. Be a decent person.
7. …?
And that's about it. I'm sure there are ambitious, accomplished people reading this who have life lists of their own — real life lists, like the kind that come up when you Google "life list." Looking at those lists always makes me feel tired, overwhelmed, a little bit scared and a whole lot like I really don't belong. Just to be totally clear, I don't have anything against people for whom life lists are beneficial. I don't think it's a silly exercise to make one if you feel compelled to do so and it it's helpful in your life, I'm just here to speak up on behalf of the non-life listers, the non-goal-oriented among us. HELLO, FELLOW LOSERS!!! Just kidding, we're not losers. We're just feel like we are sometimes.
The word "perfectionist" gets tossed around a lot, usually as a humblebrag ("My worst trait is that I'm a perfectionist! Tee hee!"), and the truth is that it's a trait that really carries a lot of negative weight. Since I went to the Wikipedia School of Psychology for my internet doctorate degree, I'll quote from their article on the subject:
Perfectionism, in psychology, is a personality trait characterized by a person's striving for flawlessness and setting excessively high performance standards. It is best conceptualized as a multidimensional characteristic, as psychologists agree that there are many positive and negative aspects. In its maladaptive form, perfectionism drives people to attempt to achieve an unattainable ideal, and their adaptive perfectionism can sometimes motivate them to reach their goals. In the end, they derive pleasure from doing so. When perfectionists do not reach their goals, they often fall into depression.
Yeah. That. Except in my experience, that whole adaptive perfectionism/motivational stuff really only plays out when it comes to short-term/immediate goals (see: to-do lists), and the long-term goals/"way of living" kind of things are the ones that lead to a whole lot of personal disappointment…and that other D-word, too.
Beyond the defective brain stuff (and I say that as someone with a defective brain and as a lover of other defective brains), I tend to want to live in the moment when it comes to making plans. I don't know if what I think I feel like doing today is the same thing I'm going to want to do next week, let alone five years from now! That doesn't mean I'm incapable of making confident decisions. In fact, I think I'm pretty good at making up my mind to do things when the time comes, and I'm good at following through. If I decide on Wednesday that I'm going to tile the kitchen on Sunday, I'm not going to let a 102° fever and a bronchial infection stand in my way! Stupid? Yeah, a little, but the kitchen looks great.
There's an upside to this lack of planning and goal-setting, I swear. I think it's my lack of career ambition that's allowed me to feel satisfied in the same job (I have been promoted several times, but I'm still a book cover cover designer at the same publishing company that hired me right out of art school) for 15 years. Maybe that sounds really dismal, but it's not. The fact that I don't feel like I need to constantly be looking for something "better" or more prestigious means that I've been able to become emotionally connected to my workplace in addition to having a professional connection. I've been working with the same core group of people for a decade and a half, and that's a great feeling. It's a little old-fashioned, I think, right? When I was a kid, my friends' parents had worked for the same companies for years. That's definitely not the norm (at least in NYC) for my generation, and I know very, very few people who have had the same job for more than four or five years.
Anyway, all I'm getting at here is this: You don't have to constantly be working toward something you think will be bigger or better. You don't have to sell your first house to buy a bigger one. (You don't even have to buy a house in the first place.) You don't have to visualize your life as you want it to be. It's OK to be happy where you are right now, and to find contentment in the mundane. You can live in the same city for your entire life and still be a well-rounded, fulfilled person. Reading a book you found by chance on a park bench can be every bit as thrilling as going skydiving. It's OK. Leave yourself open to opportunities you could never have thought of in the first place. You don't have to be that person who's constantly planning for the next amazing thing. That doesn't make you boring or a loser or a failure. Everyone everywhere feels disappointed in themselves at times, and none of us are ever really living up to our true potential. That's alright. We don't have to be perfectly realized humans living carefully mapped-out lives. If your only goal in life is to be a decent person, that's already a lot to think about and work toward. Human decency is an ongoing process that requires constant introspection as well as observation of those around us. That's a pretty huge goal.
I know this post isn't going to resonate with most of the people who read it, but I'm hoping there are one or two of you out there who will understand what I'm talking about. Cheers to us, the realists and the dreamless and the non-life listers! May we always find as much happiness in petting goats as others do with setting goals.