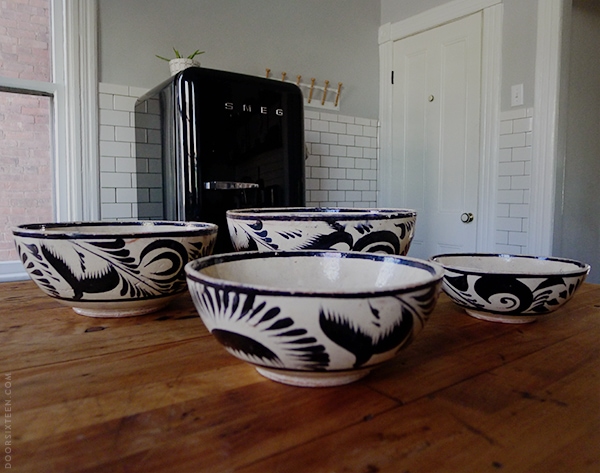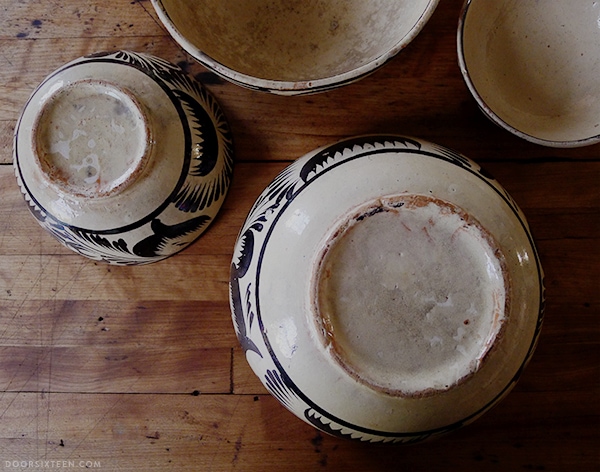 I picked up this set of four terracotta nesting bowls yesterday at Newburgh Vintage Emporium, a vintage and antique marketplace that just opened a couple of weeks ago. I'm amazed I made it out of there with just one purchase. So much great stuff! I have a feeling I'll be going back there every weekend.
The vendor tag on the bowls said they're South American, but after doing a little research, I think they're actually Mexican. More specifically, they look like they could either be Talavera pottery (the glaze and terracotta reminds me so much of a set of Talavera plates from Spain that I inherited from my grandmother, but the pattern reminds me of Mexican pottery…though it's also possible I have no idea what I'm talking about) or like designs I've found from Tlaquepaque.
I'm really curious to know more about where these bowls might come from or how old they are, so if you have any knowledge about them, please share!! There are no markings anywhere on them as far as I can see.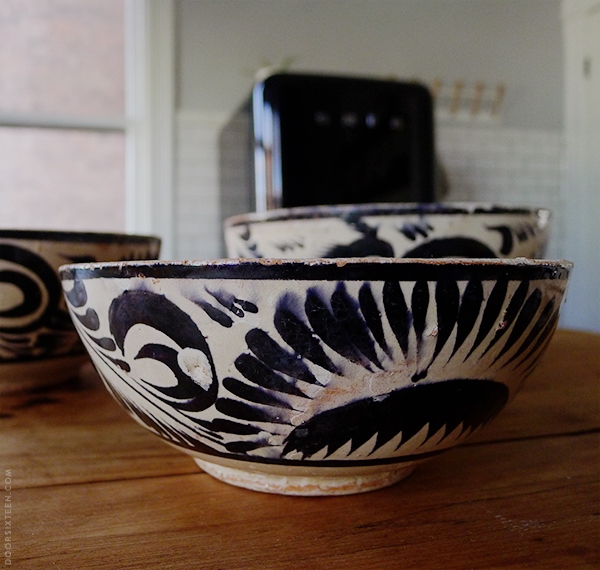 The largest bowl in the set is about 9″ in diameter, and the smallest is 5.5″. The base glaze is a milky off-white, and the design appears to be black—though in areas where it's bled a bit, it does seem like it could be a very deep cobalt.
They're so pretty in the kitchen. I'm a little scared to use them for anything other than putting fruit or bread on the table, but they look beautiful just displayed as they are. It seems like a shame to nest them, though—I want to look at them all at once!