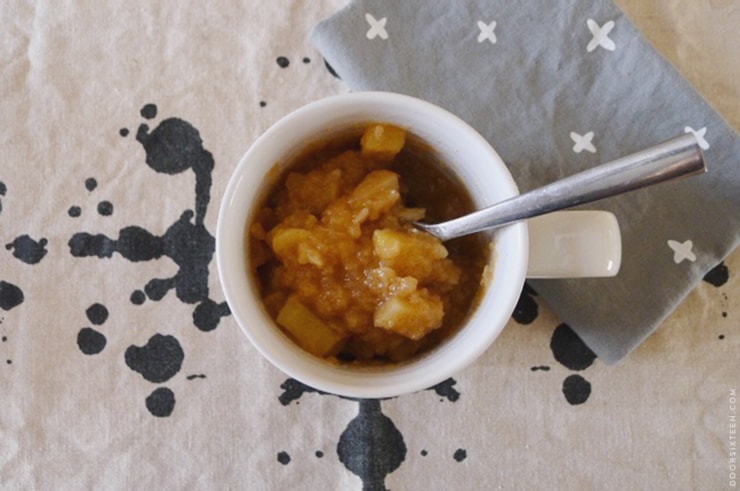 This post was supposed to be about the wonderful latkes and applesauce I made for Hanukkah, but it's just about the applesauce. I read something somewhere the other day about how you can save a bunch of time making latkes if you buy frozen pre-shredded potatoes. Since I gave my food processor to Daniel before I moved, I thought that sounded like a great idea. My knuckles cheered at the prospect of not having to use a grater! So I bought the frozen potatoes, and…well, my latkes turned out terribly. Way too bland and starchy. I don't know why, because potatoes are potatoes, right? I still have half a bag of shredded potatoes left, so maybe I'll give it another try.
So, this post is just about the applesauce.
Applesauce is one of those things I have no interest in when it comes from a jar, but when it's homemade? Oooohhhh yeah. I love it warm, I love it cold, I love it for breakfast, I love it for dessert, I love it on top of oatmeal, I love it on top of ice cream…I love applesauce. And it's really easy to make! I'm of the mind that pretty much any type of apple (or combination of apples) is good in applesauce, too. Even a crappy, mealy apple tastes acceptable when it's sauced. And speaking of being sauced, why not add a little bourbon to your applesauce?
p.s. Warm bourbon applesauce on top of vanilla ice cream? OMG, YES.
p.p.s. Happy Hanukkah! If my next round of latkes is anything special, I'll report back.