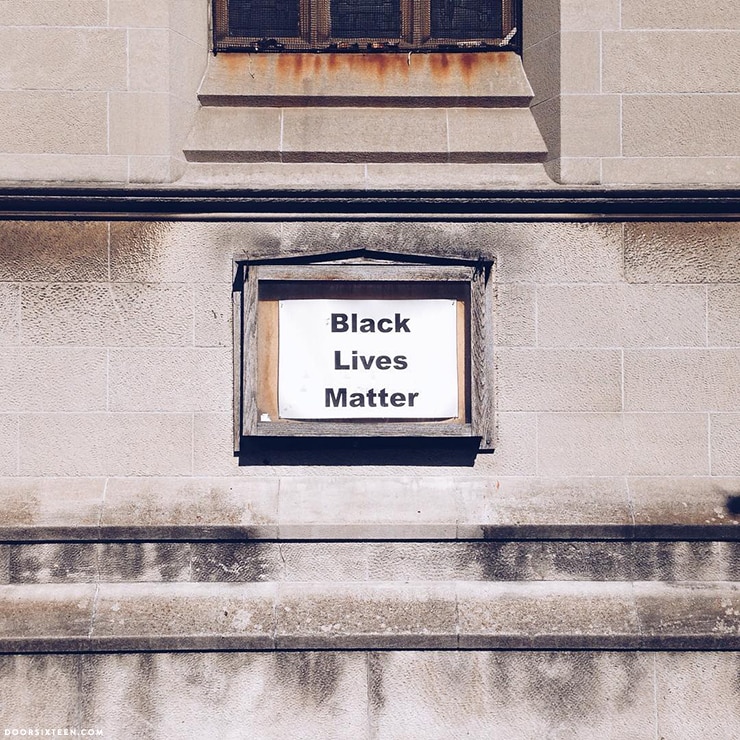 "If you are neutral in situations of injustice, you have chosen the side of the oppressor." —Desmond Tutu
Another day, another black life lost at the hands of police. And I listen to the news and I follow along on Twitter and I watch the horrifying videos—and beyond that? I throw my hands up in disgust and horror and shame, and don't know what to say. Enough.
SPEAK UP, SPEAK UP, SPEAK UP. Scream it from your window: BLACK LIVES MATTER. Don't look away. Don't pretend it doesn't affect you. Don't pretend it's someone else's problem. Tell everyone you know, and people you don't: BLACK LIVES MATTER.
All these things we celebrate daily: Art, design, music, homes, books, food—what do they matter if we're existing in a society where a black man has to fear for his life every time he leaves his home? Where black children are robbed of their fathers? Where social injustice and institutionalized racism run so deep that any kind of escape from this horrifying cycle seems impossible?
So we can talk about and enjoy those other things—art, design, music, homes, books, food—but those things are for nothing if we choose not to OPEN OUR MOUTHS and SPEAK UP when it matters the most. DEMAND ACTION. Do not remain calm.
BLACK. LIVES. MATTER.
"We must take sides. Neutrality helps the oppressor, never the victim. Silence encourages the tormentor, never the tormented." –Elie Wiesel