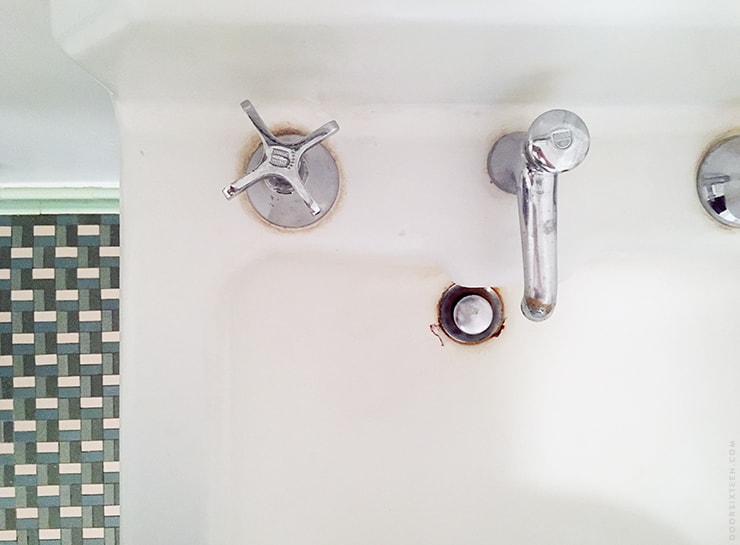 It's Saturday and apparently nobody reads blogs on Saturday, so you know what? Let's take a sneak peek at my bathroom. I haven't done anything with it yet and I probably won't start until September, but I'm dying to share a glimpse or two or three.
Aside from the toilet and the showerhead, everything in the bathroom is from 1939. Even the vintage Kohler faucet and handles are in pretty good shape! It would be awesome to have the sink sandblasted and powdercoated someday (I did that in Newburgh, and the results were amazing—and extremely durable), but I'm really just glad it hasn't been epoxy-coated. For now, I mainly need to learn about fitting vintage faucet handles with new washers, because they drip like crazy and that drain opening doesn't need to get and rustier than it already is.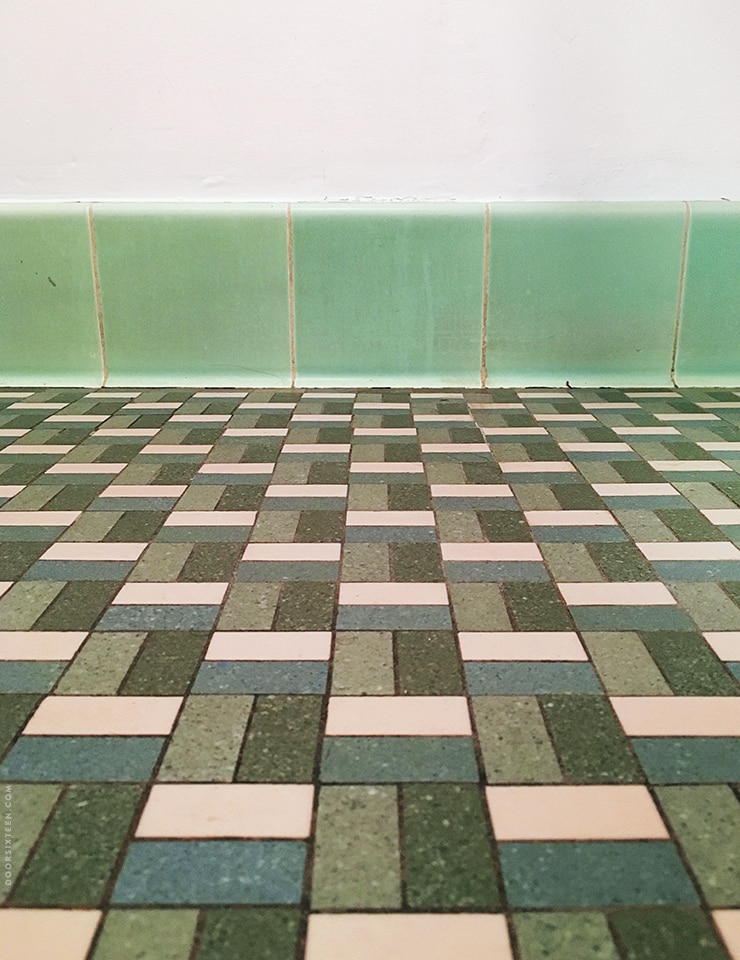 LOOK AT THE FLOOR TILE. Every morning I walk in there and feel so lucky to have found this house. I want to hug the people who owned it for 65 years and never replaced this tile. It's in perfect condition, too. It feels so nice and smooth and cool underfoot. I keep going back to my mint green bathroom post from last year and feeling it was just meant to be…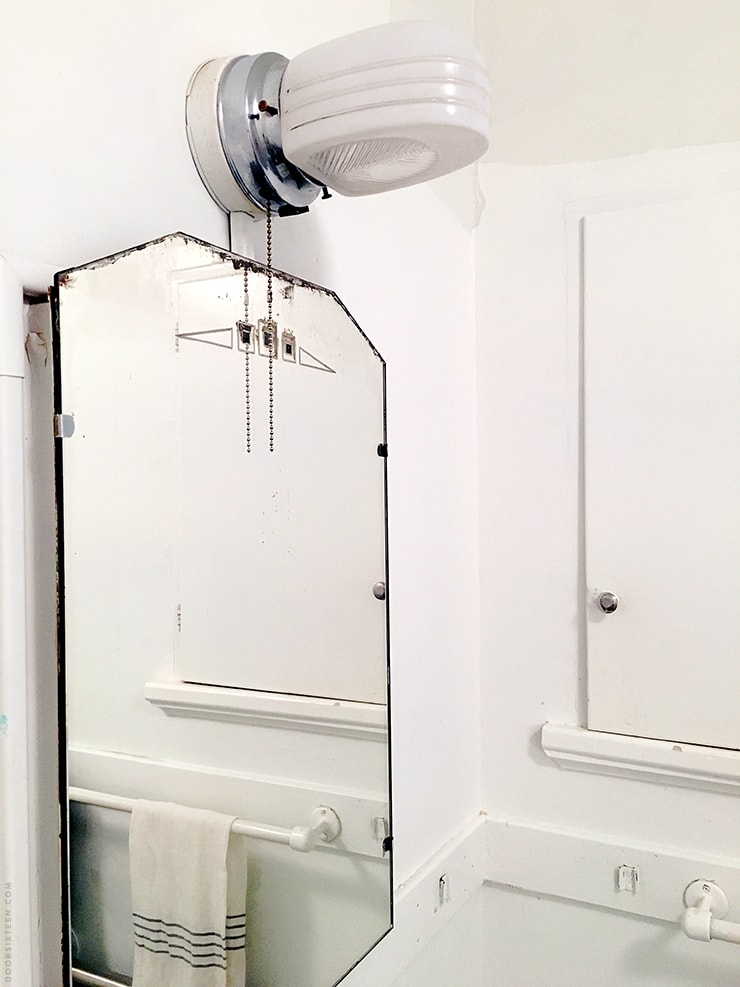 How sweet is the medicine cabinet? I love the little decorative detail at the top of the mirror. That built-in cabinet on the right is really cool, too! It's super deep and holds a ton of stuff.
I know this is just a quick peek and you can't really get a sense of the whole room, but that's coming. I just have to make some plans first! And finish painting the living room.
Happy weekend!!