I didn't intend for this to be a food post, but looking at the photos I just rounded up, it's looking like it's going to be a food post.
It's been 55 days since Friday the 13th, the day when a lot of us in the United States realized life was going to be very different for a while. It's been even longer than that elsewhere around the world. 55 days!
I'm not sure if I've been cooking more than I did pre-quarantine, but my cooking has changed. There are fewer fresh vegetables involved since going to the grocery store is now an endeavor more than an errand, with the exception of longer-life veggie friends like onions, potatoes, carrots, and peppers. There are more dried beans, and a lot of lentils. So many lentils. I love lentils, so I'm not complaining, but…well, you know. Sometime you just have an immediate craving for a romaine salad, but putting on a hazmat suit to go to the grocery store just isn't worth it in that moment.
Everyone is baking. I don't know if it's the scarcity of flour in supermarkets that's made us feel like we urgently need to bake, or if the desire for the comfort of carbs has led to the scarcity. Maybe we all just want to feel like we're able to provide our households with fresh bread and other sustenance without going to a store? Whatever it is, I'm here for it.
Isa Chandra Moskowitz's recipe for vegan marbled banana bread is a staple in my baked-good repertoire. I have made it approximately one million times, and it is always delicious. It's not super sweet, which is nice. Bananas are so sweet on their own, and I usually dislike when banana stuff has a ton of sugar in it. Like Isa says, if you leave it on the counter overnight (in plastic wrap, not nude), it will be SO MOIST AND DELICIOUS in the morning. Also, if you're feeling bold, leave a couple of slices out naked overnight (if you have a cat or a tall dog, maybe put the plate inside a cabinet) so they get stale, then make banana bread French toast in the morning. You're welcome.
Speaking of breakfast, check out this tofu Florentine I made! I got the tofu nice and eggy by marinating it in a mixture of soy sauce, Sriracha, garlic powder, and kala namak (black salt) for about 30 minutes, then pan-fried it until it was crispy. I had some spinach in the freezer, which I sauteed with a little garlic. I used this vegan Hollandaise sauce recipe, which is amazing (it makes a lot, but the leftovers are good on just about anything—even for dipping potato chips). The English muffin is probably self-explanatory. I toasted it.
This was SO GOOD. The Hollandaise was more effort than I usually make at breakfast time (and actually remembering to soak the cashews and marinate the tofu was a true feat), but every now and then? Why not.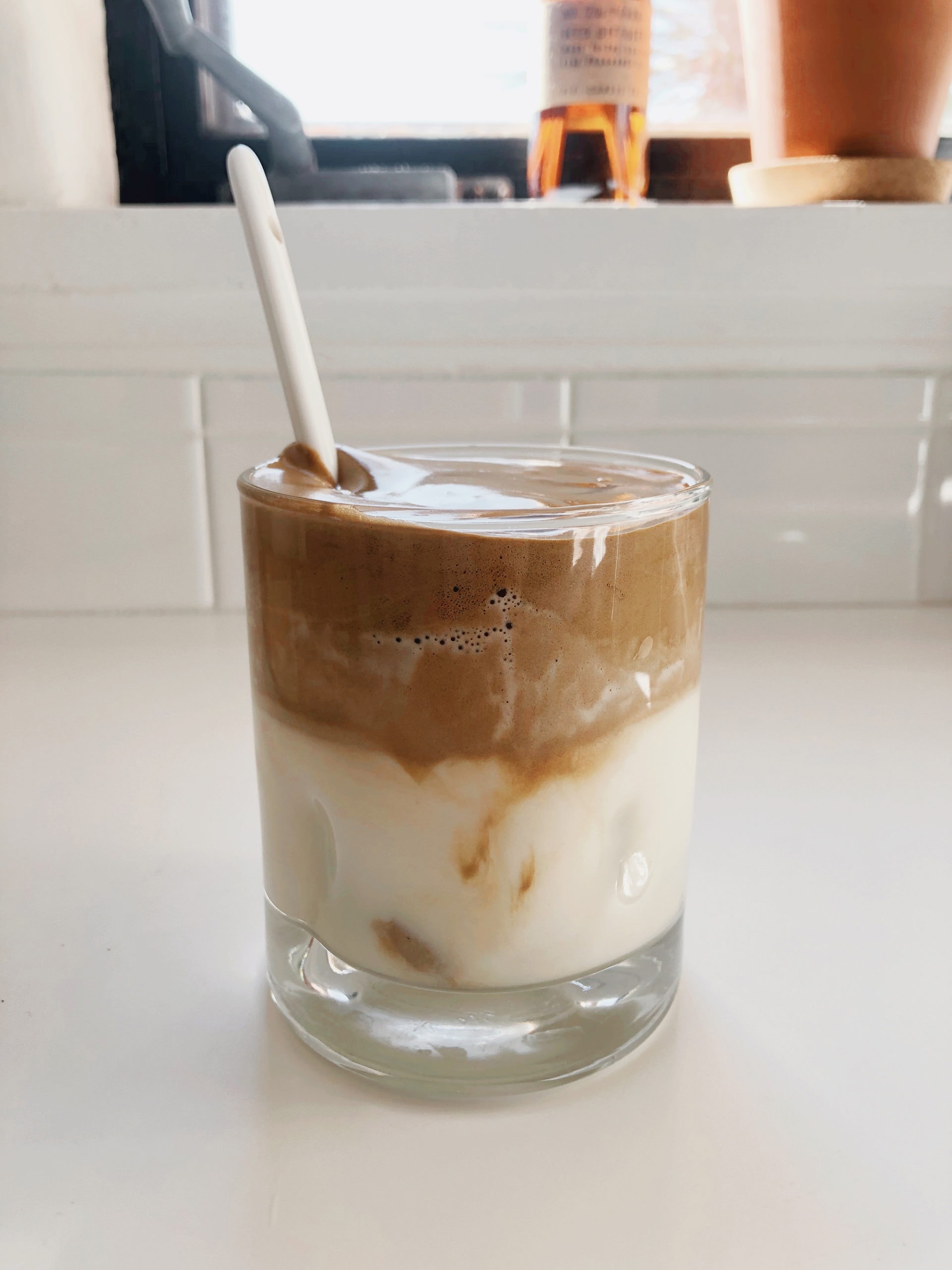 Yes, like everyone else, I have been making Dalgona coffee (aka "quarantine coffee"). And yes, it is just as delicious and addictive as everyone says it is. There are a bazillion articles describing how to make it, all of them roughly the same: Combine 2 tablespoons of instant coffee*, 1/2-2 tablespoons of sugar, and 2 tablespoons of hot water in a bowl. Blend until super-creamy and thick (I used an electric hand mixer), then spoon over your milk of choice and ice. It's like magic. (For my follow nerds, there's a great article at Vice that gets into the global history of Dalgona coffee.)
*I've been using Medaglia D'Oro instant coffee because it's cheap/readily available at the grocery store I usually go to, but I'm told Café Bustelo is even better.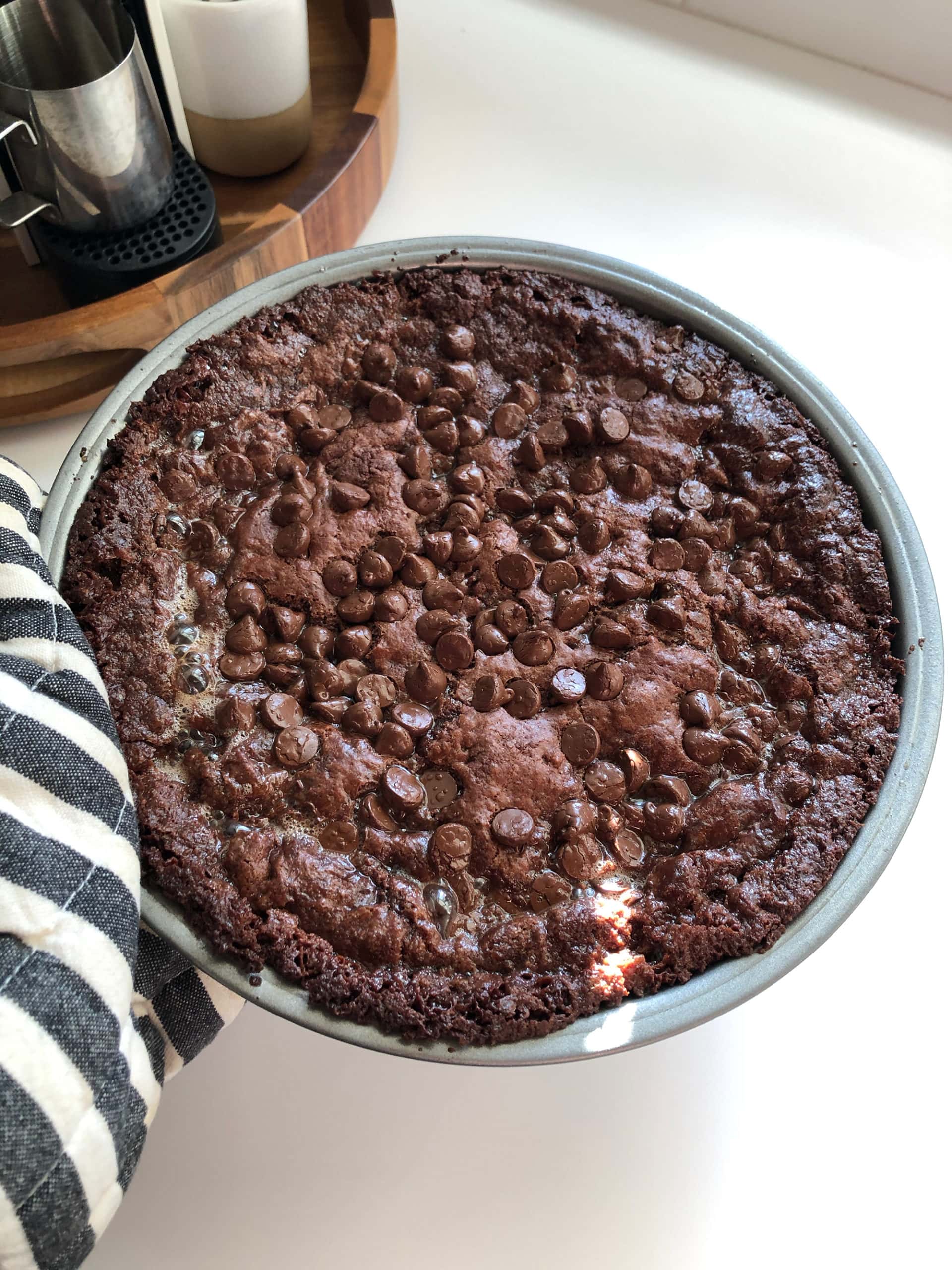 And finally, THESE BROWNIES. The recipe is from Nora Cooks, and they truly are the Best Ever Vegan Brownies. BEST EVER. I'm not a huge chocolate lover, but for some reason, I just need a brownie every now and then. I love a brownie that's fudgey, not cakey, and the edges have got to be crispy and chewy. This recipe delivered. I don't own a baking pan for some reason, so I just used a round cake pan. This gave the brownies a little extra surface area, so they kind of came out like the entire pan is an edge piece. Except the actual edges are like the best brownie edges in the world. Anyway, THESE BROWNIES. Make them. They're even better on the second day after they've been wrapped in the fridge overnight.
Tell me: What are you cooking lately? More baked goods than usual? Do you feel like you want to be hopped up on caffeine as often as possible?