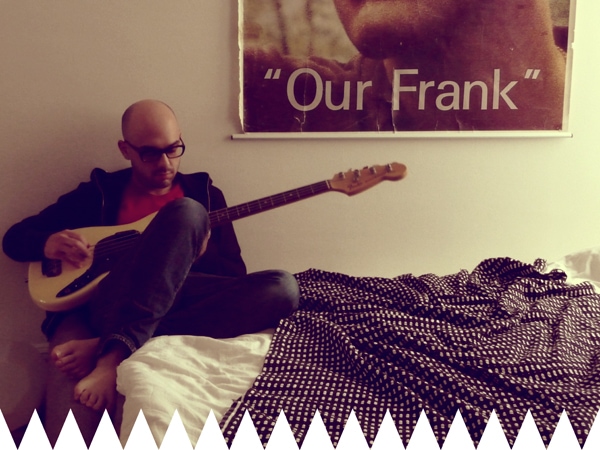 This is an overly-ambitious list of things I'd like to accomplish this weekend. I realize the wallpapering is probably not going to happen, but hey, I can hope.
SATURDAY:
• Stain the crates black. I had planned to leave the wood bare as in this photo, but upon closer (indoor) inspection, the wood is not that cute.
• Buy bolts, washers, and nuts to attach the crates to each other, and casters to screw to the bottom.
• Bring the air conditioners upstairs for winter storage. Seriously. Do not leave them sitting in the hallway for another week. Enough already.
• Watch Grizzly Man.
• Clip Fritz's nails. Or at least one or two of them.
SUNDAY:
• RAKE LEAVES.
• Figure out some things to make for lunches that are not chili or lentil soup.
• Wallpaper the upstairs hallway. I've had two rolls of Julia Rothman's incredible "Pieces" wallpaper in matte silver set aside for well over a year now. Time to get crackin'.
p.s. Doesn't Evan look nice? I love watching him play music. I like the beard-ish thing he has going on, too. I'm not usually a fan of facial hair on men (or on women, I guess), but I'm definitely warming up to this late-fall scruff.