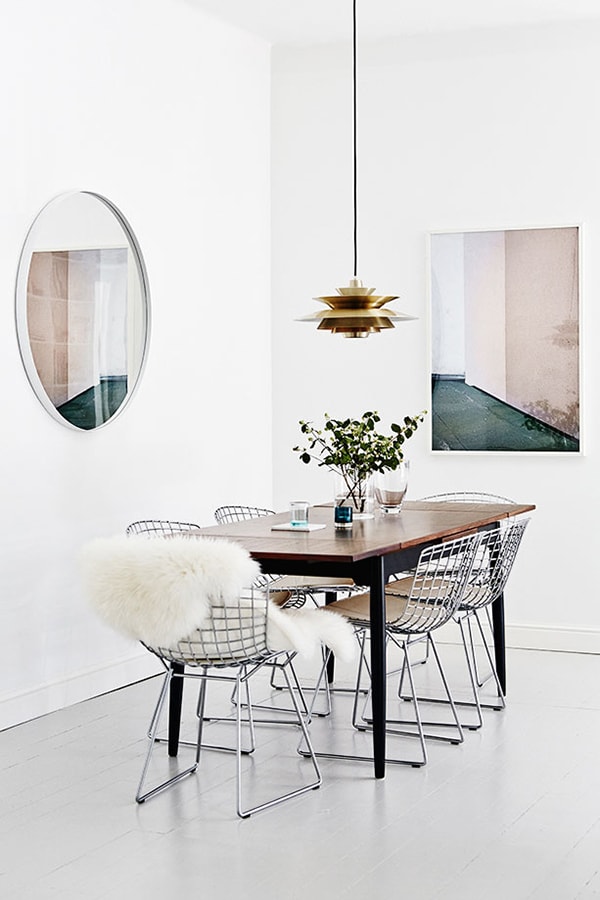 Home of Joanna Laajisto / Photo by Mikko Ryhänen for Residence Magazine (via Emmas Designblogg)
Once or twice a year, I get really serious about thinking about getting serious about painting all of the orange wood floors upstairs in our house white. I've been doing this at least since June 2008, which is…a while ago. Yes, the studio at the back of the house is long done, but what about the rest of the second floor? Guys, I feel like this spring is when it's going to happen. We've been trying very hard this winter to give away a lot of extra furniture and rugs and stuff, and I really want to pull everything together and make the bedrooms (ours and the guest room—and yeah, I still want to put up that Half Moon wallpaper!) really nice and bright and fresh. All of our energy has been focused on the downstairs for so long!
Once you start thinking about white floors, of course, you can't stop—so here's a little round-up of some of my recent favorites. (If you can't get enough of white floors, here are lots more.)
And yes, the floor in that top photo is actually a pale gray, but I make my own rules.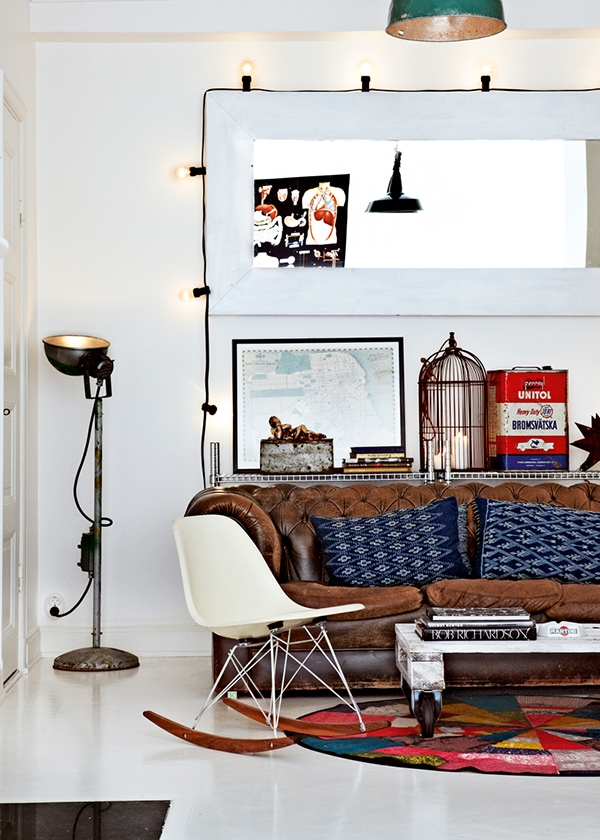 Home of Dusty Deco owners Lena & Edin / Photo by Martin Löf for Elle Interior
I can't enough of those Granit string lights! The Granit shop in Stockholm is on my list for next week, and I really hope I have time to visit.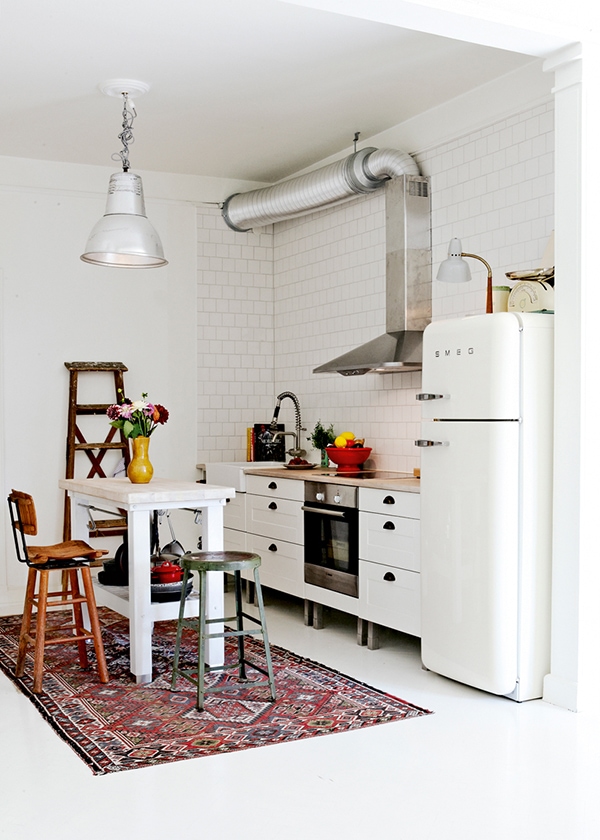 Home of Dusty Deco owners Lena & Edin / Photo by Martin Löf for Elle Interior
I've been going back and forth on whether I want a rug in the kitchen, but yeah, this confirms it—I want a rug in the kitchen. Commence years-long hunt for the perfect antique rug…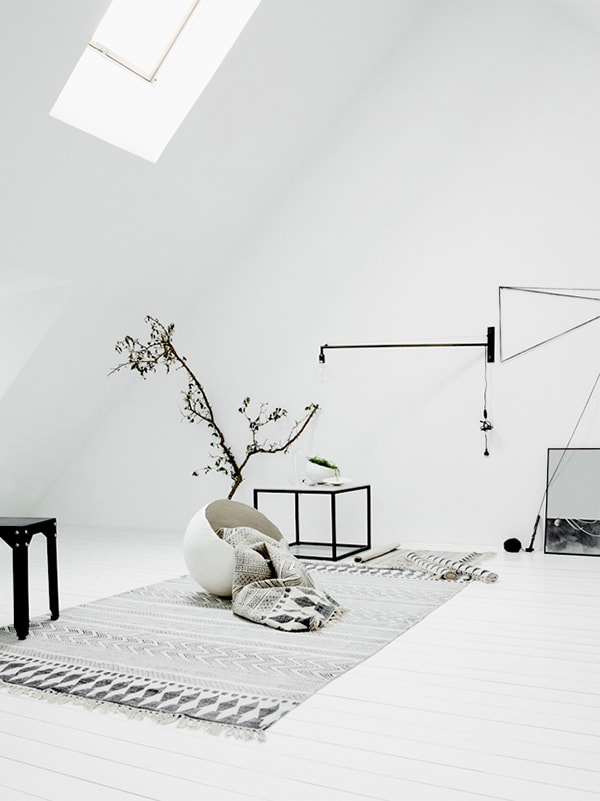 House Doctor rug from Inreda Utreda, photo by Daniella Witte
Or wait, maybe I want THAT RUG. That's a really nice rug.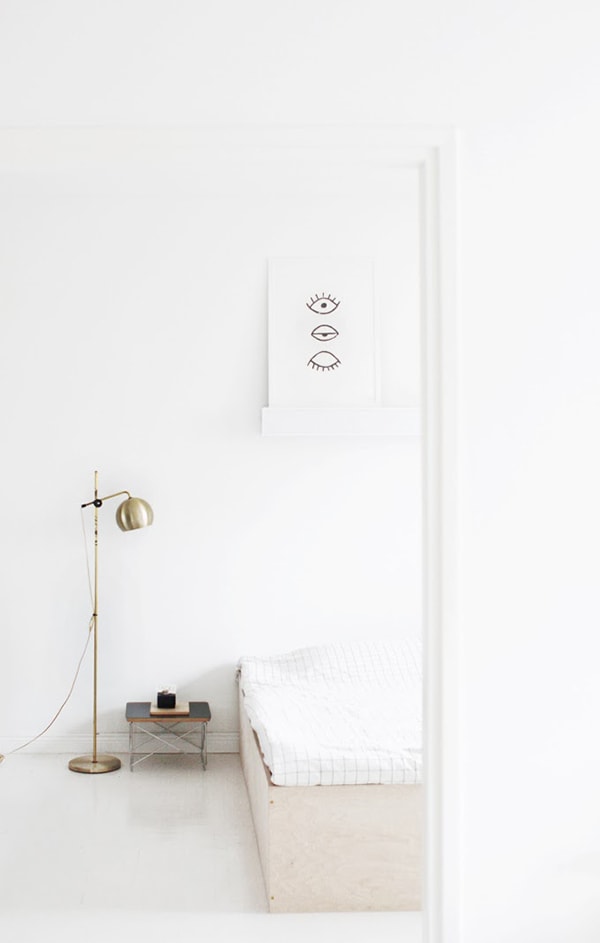 Photo from Varpunen
Ahhh, the definition of peaceful! I love the EYE EYE poster from Fine Little Day, and the light reminds me of the one I've been coveting from Schoolhouse Electric. Such a perfect spot.
So, shall we meet here again next year when I start talking about how I'm finally going to get serious about painting my floors, or should I wait until the 10th anniversary of owning the house? That's not too far away!