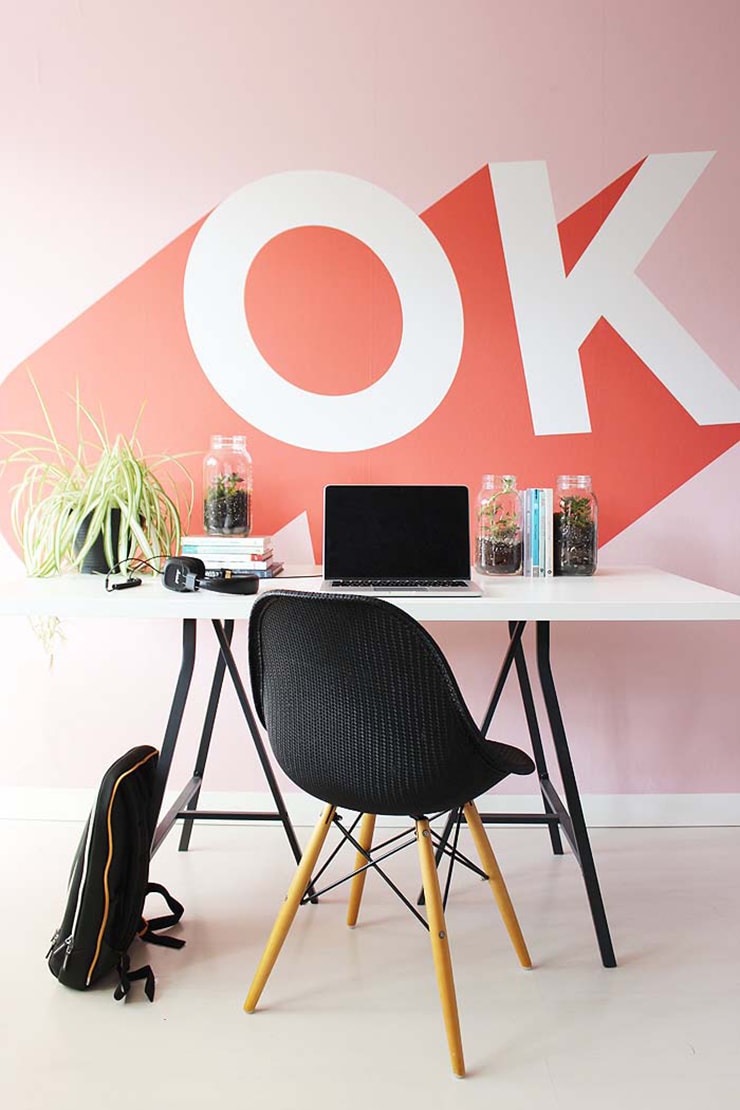 One of the many things I've let slip by the wayside this past year is my Society6 shop, K is for Black. In part it's because of the time/stress continuum, but if I'm being honest, it's also because of changes they've made to their site structure that make navigation difficult, as well as an onslaught of new products that are impossible for me to keep up with. Ideally, I'd set aside one day every couple of weeks to keep the place tidy, but realistically…well. I'll try.
This here makes me happy, though. Poppytalk is doing a series featuring Society6's new wallpapers and murals in a variety of spaces, and they chose my OK design! Doesn't it look cool blown up all gigantic like that?!
If you'd like a gigantic OK on your wall, Society6 is running a BIG sale through the July 4th holiday—murals are all 20% off, and other items (like prints!) are as much as 40% off. Use the code HAPPY4TH and you'll be all set!
Be sure to check out the other posts in Poppytalk's series, too—aside from looking amazing, they have some great tips for installation and show the whole process in photos. I want to try!
All photos courtesy Jan Halvarson at Poppytalk